We love art and organise exhibitions of paintings by contemporary artists.
Information about the exhibition that is being held now you will find on this page.
Svetlana chaikovska
"Flowers and feelings"
Svetlana Chaikovska was born in 1974 in a small town in the Novosibirsk region. She moved with her family to Latvia, Riga during her teen years.

Svetlana began her fruitful career in painting at the age of 39 years. An inextinguishable longing for painting in adulthood was not a personal fancy, but the result of a powerful spiritual conception and vivification of the personality. The artist chose a difficult technique - she paints in oil, works with a palette knife, and does not use a brush. Her works are the best proof that age is not important for success. Dozens of paintings by Svetlana Chaikovska were purchased by individuals in Latvia, Russia, the USA and Spain.
Svetlana believes that her place of inspiration is her place of residence - Latvia. Nature and communication with the country fill her mind and soul with creative ideas that result in bright strokes on her paintings.
Four keywords can be highlighted in the creative work of Svetlana Chaikovska: flowers, still life, tradition, uniqueness.
In her works, the artist appeals to the "optical luxury" of the late impressionism, and to the sophisticated "cult of flowers" of art nouveau, trying to create her own color meditative space.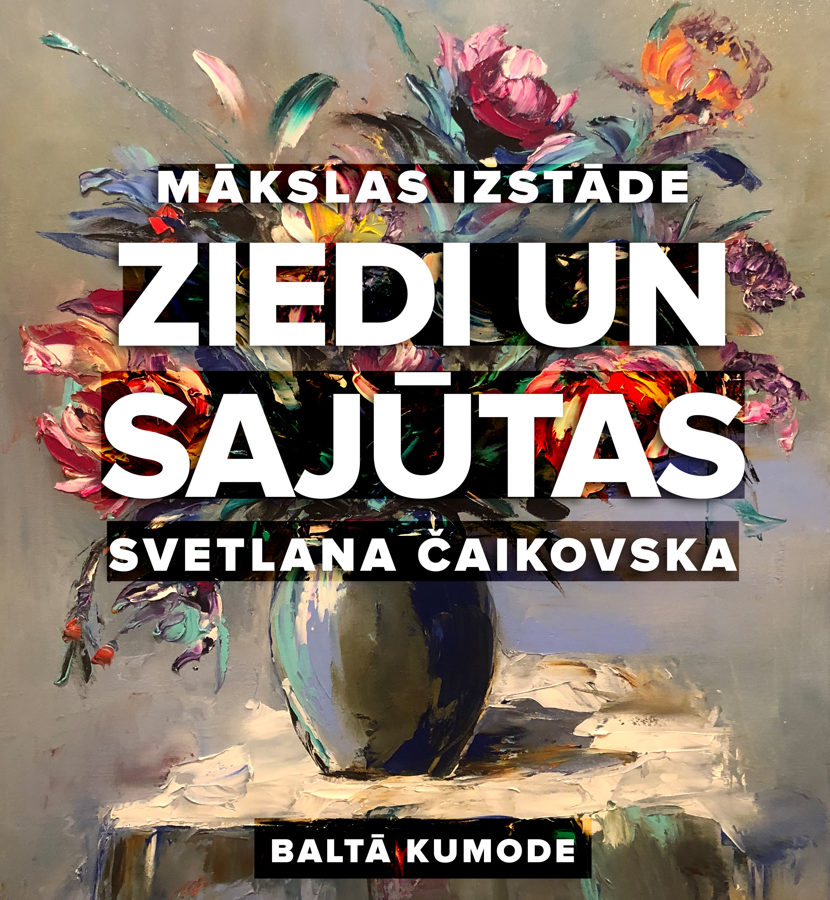 Her paintings are incredibly feminine, sophisticated and almost erotic. Flowers in Svetlana's paintings shine, breathe, speak - live their own special lives. Whether it is a sunflower with a suddenly sapphire core, a sheaf of translucent roses or exquisitely bright irises - it is impossible to take eyes off these flowers! The artist leads us through her magic art field, causing us to dissolve in it.